It's such a simple word, and yet, it's one of the most ignored in the entrepreneurial world:
For all the training emphasis on commitment, discipline, and tips, you must keep your eyes on the tasks at hand if you expect to be one of the 3% who achieve the Dot Com lifestyle.
Furthermore, once the focus issue is addressed, a more refined approach becomes essential:
Don't focus on the wrong things.
As your business progresses on a daily basis, this can become the main challenge. By the very fact that you've decided to succeed in cyberspace, your creativity is likely one of your best traits. That's awesome, but you need to channel it.
There are free versions of tools that help with this. Trello is one of the more popular because it's effective. It puts your daily objectives front and center. Just make certain they're relevant to your prime objectives of generating revenue. In a home-office environment, even that can be easier said than done.
An excellent guide on this topic is Organize Your Mind, Organize Your Life: Train Your Brain to Get More Done in Less Time by Dr Paul Hammerness, a Harvard Medical School psychiatrist, and Margaret Moore, an executive wellness coach and co-director of the Institute of Coaching.
The key, of course, is making a practical plan of operations. Give it some serious thought from the perspective of commercial success:
Itemize the three objectives that will be vital to generating revenues,
Apply the 80/20 rule,

because it works

, and then
Take action, every single day.
And then, stick with it. Schedule a time each day where you can deploy your focus and fight off any distractions that may occur.
This plan of attack is as simple and achievable as the word focus itself.
You've just got to do it.
Kjell Sherman, Manager – The Norra Ljusen Trust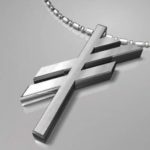 Norra Ljusen — pronounced norra YOU-sun — is Swedish for Northern Lights.  My name, Kjell, is pronounced shell to English speakers.
You can view a short video about how I entered the exciting world of online entrepreneurship on the home page of our Better Life Focus site. It's dedicated to motivated marketers and provides trending Dot Com news, information, and entertainment for motivated entrepreneurs who commit to take action in their quest to reclaim their time by becoming and remaining financially independent via e-commerce.
If you're committed to online success, we'd like to welcome you to the Dot Com lifestyle!
Please follow and like us: